Integrative Medicine Services
What is Integrative Medicine?
At Cascade Integrative Medicine, our doctors weigh the clinical evidence of therapeutic options ranging from natural remedies to conventional medical interventions when considering your treatment. We'll ensure your treatment plan is effective, affordable, and that it falls within the framework of your individual health care values.
Why Cascade Integrative Medicine?
Cascade Integrative Medicine is a place where patients can know that the clinicians they've entrusted with their health care are there for their best interests and those interests alone, where the providers are their staunchest supporters and provide guidance, not only medically and nutritionally, but psychologically, and where patients are provided with lasting tools to handle the complexities of health and disease. Cascade Integrative Medicine services Seattle's Eastside communities of Issaquah, Sammamish, Redmond, and Bellevue.
CIM has launched the Center for SIBO Testing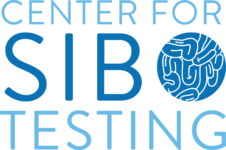 Cascade Integrative Medicine has launched the Center for SIBO Testing, a SIBO testing service for local, regional, and national healthcare practitioners, which provides at-home breath testing kits to the patients of registered providers.  Breath sample collection is convenient and performed in the comfort of the patient's home. Same-day data analysis and data reporting of hydrogen and methane breath tests means patients suffering from small intestinal bacterial overgrowth (SIBO) can be diagnosed and treated sooner.
Learn More >
Shop
Need a Supplement Refill?
Visit Cascade Integrative Pharmacy of Seattle, order your supplements online, and have them delivered to your home - FAST.
FREE SHIPPING on orders over $50
Delivery to the greater Seattle area in 1-3 business days
Cascade Integrative Medicine patients PAY NO SALES TAX.Shop
Oh my goodness! If you want truly sincere & genuine health care for your entire family, I promise you will not be disappointed! I am so blessed to be a patient at Cascade Integrative Medicine (CIM). The entire staff are very dear and they genuinely care! Extremely thorough exams, tests and personable. I can't say enough about CIM! One-of-a-kind & excellent medical care! I'm a patient for life!
Drop your regular MD and run! Run to Cascade Integrative Medicine (CIM) and start down the correct road to natural health and do what's right for your body the natural way. Dr. Shah and her team are spot on as Naturopathic care provider's who look out for your whole health. My wife and I highly recommend CIM.
Cascade Integrative Medicine has created a wonderfully supportive environment for their patients. Whether you are engaging with the clinic staff or doctors it is always a positive and empowering experience.The doctors take the time to not only provide thoughtful holistic treatment but also to really listen to you about your current health experiences. I always feel supported and cared for and that I will be able to move forward with my health goals.