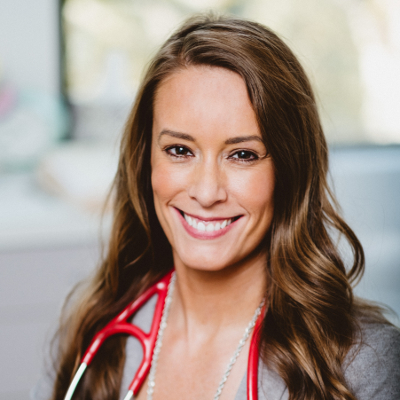 Dr. Althaus is a naturopathic and integrative medicine physician who is passionate about educating and empowering her patients and those in her community to live dynamic and optimally healthy lives by taking action to own their health. Dr. Althaus received her doctorate degree in naturopathic medicine from Bastyr University. Prior to her medical education, she completed an undergraduate degree in biomedical sciences at St. Cloud State University in Minnesota. After completing her undergraduate work, she spent six years conducting clinical research, managing both national and international investigational clinical trials for Medtronic and Roche. Although she was interested in the advancement of medical devices and new therapies, she was drawn to her patients' unique and individual stories and the unique set of factors (social, physical, environmental, spiritual, nutritional, genetic, and psychological/emotional) that influence the manifestation of their symptoms and disease. Dr. Althaus understands that the factors that influence disease do not operate in isolation but are interrelated. This ultimately led her to pursue a degree as a naturopathic physician. Dr. Althaus is an advocate for her patients' health and addresses the root cause of disease while managing symptoms along the way. She practices evidence-based medicine with an integrative, collaborative, and personalized approach, drawing upon both conventional and natural medicine philosophies and modalities. Dr. Althaus is licensed as a naturopathic physician in Washington and is a member of the American Association of Naturopathic Physicians and the Washington Association of Naturopathic Physicians. Dr. Althaus loves the outdoors and relishes any time she can spend in her breathtaking PNW backyard long-distance running, biking, hiking, and rock climbing.
Position:
 Naturopathic Doctor
Board Certification:
North American Board of Naturopathic Examiners (NABNE)
In-Network Provider:
Blue Cross Blue Shield, Regence, Bridgespan, Premera, Providence Health Plans, Cigna, Lifewise, First Choice Health, and United Healthcare.
Clinical Interests:
Family Medicine
, Preventive Medicine,  
Hormone Replacement Therapy for Men and Women
, Environmental Medicine and Toxicology, Autoimmune Disease and Endocrine Disorders,
Thyroid Health
, Digestive Illnesses (
IBS
,
Small Intestinal Bacterial Overgrowth (SIBO)
,
Crohn's and Ulcerative Colitis
), Emotional Health Concerns (
Anxiety
,
Depression
, ADHD),
Food Allergies and Sensitivities
,
Weight Loss
, Dermatological Conditions, Sleep Medicine, Epigenetics (Methylation Testing) and Nutrigenomics, Travel and Expedition Medicine.
Availability:
 Tuesday – Friday
Testimonials:
Patient reviews for Tiffany Althaus, ND
Please note that Dr. Althaus is no longer accepting new patients.