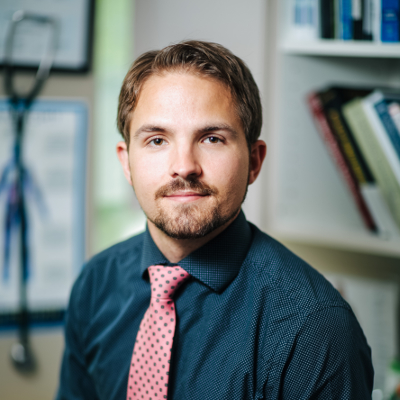 Dr. Woodall earned a bachelor's degree in exercise and nutrition at Virginia Tech followed by a master's degree in exercise physiology at Appalachian State University.  He then went on to become a naturopathic doctor after completing the doctorate program of naturopathic medicine at Bastyr University.  Dr. Woodall was an intercollegiate triathlete specializing in cycling and remains an avid cyclist, weight lifter, and hiker. His medical practice emphasizes anxiety and depression, autoimmunity, rheumatology, and primary care. Dr. Woodall believes in a holistic approach to healthcare and views himself as a medical detective helping patients navigate cutting edge medical research and medical dogma to make informed decisions about their health.
Position:
Naturopathic Doctor
Board Certification:
North American Board of Naturopathic Examiners (NABNE)
In-Network Provider: 
Blue Cross Blue Shield, Regence, Bridgespan, Premera, Providence Health Plans, Cigna, Lifewise, First Choice Health, United Healthcare, Aetna, and Kaiser Permanente (only Kaiser plans that utilize the First Choice Health Network)
Clinical Interests:
Family Medicine
,
Men's Health
,
Small Intestinal Bacterial Overgrowth (SIBO)
, 
Irritable Bowel Syndrome (IBS)
, Small Intestinal Bacterial Overgrowth (SIBO),
Crohn's Disease and Ulcerative Colitis
,
Anxiety
,
Depression
, Integrative Rheumatology,
Rheumatoid Arthritis (RA)
,
Lyme Disease
,
Osteoarthritis
,
Lupus
, Low Back, Neck, Hip, and Shoulder Pain,
Fibromyalgia
,
Physical Medicine
,
Visceral Manipulation
Availability:
 Monday – Friday
Testimonials:
Patient reviews for Mark Woodall, MS, MD
If this is your first appointment, you must call the office and request your appointment over the phone; you cannot request your first appointment online.