Information about the

coronavirus (COVID-19)

for patients
With the emergence of cases of COVID-19 in Washington state, we understand our patients have both growing concerns, and questions. At Cascade Integrative Medicine, the health and safety of our patients is our top priority, and we are working diligently to educate our patients and staff about the virus. While education and preventative measures are crucial, it's important to understand that, at present, the immediate health risk for the general public is low.
Key considerations pertaining to COVID-19
CIM is open and continuing to see patients

We ask that you notify the front desk when making an appointment if you are experiencing cold or flu-like symptoms

All patients being seen at the clinic with respiratory symptoms will be asked to wear a face mask

Face masks are recommended only for those experiencing respiratory symptoms, and are not recommended for healthy individuals

The best ways to protect yourself include avoiding close contact with individuals who are sick, practicing good hygiene, and taking measures to support your immune system –

read on for more specific tips!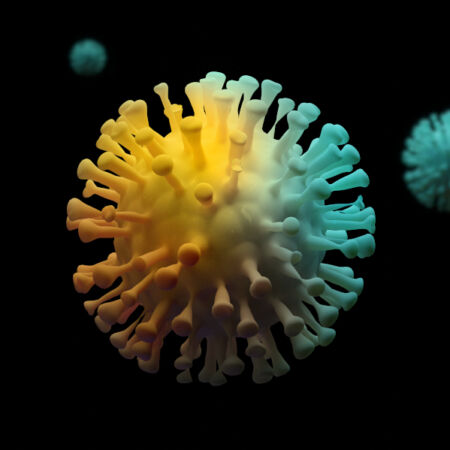 Coronaviruses are a large family of viruses that are common in people, as well as many species of animals. The virus which is causing the current public health emergency is SARS-CoV-2, and the disease it causes has been called "coronavirus disease 2019", which is abbreviated COVID-19. The epicenter of the virus was Wuhan, Hubei Province, China, though it has now spread internationally, and cases have been reported in Washington state. Transmission of the virus between people requires close contact (within about six feet) and is spread through respiratory droplets, such as when an individual coughs or sneezes.
The immediate risk of being exposed to the coronavirus remains low for most Americans, but as the outbreak expands, the risk increases. Both the number of infections and instances of community spread being reported are increasing nationwide.
Risk factors for the virus include:
People in places where ongoing community spread of COVID-19 has been reported are at higher risk of exposure, with the level of risk dependent on the location.

Close contact with persons infected with COVID-19 also are at elevated risk of exposure.

Travelers returning from affected international locations where community spread is occurring also are at elevated risk of exposure, with level of risk dependent on where they traveled.

Individuals who have been in contact with someone with COVID-19

Healthcare workers or caregivers for patients with COVID-19
Risk to Develop Severe Illness
Preliminary information out of China, where the COVID-19 pandemic began, indicates that some people are at higher risk of getting very ill from coronavirus infection.
Risk factors include:
Older adults, with risk increasing by age.

People who have serious chronic medical conditions like:

Cardiovascular disease

Diabetes

Lung disease
Symptoms of COVID-19 are mild to severe respiratory symptoms and include fever, cough and shortness of breath. Symptoms typically occur 2-14 days following exposure to the virus. There is currently no vaccine or treatment available for COVID-19. Supportive treatments can be given to help relieve symptoms.
Avoid close contact with people who are sick

Avoid touching the eyes, nose and mouth

Stay home when sick and limit contact with other people, as well as with pets

Cover your face when sneezing or cough, preferably with tissue, and then dispose of the tissue immediately after

Clean and disinfect "high traffic" surfaces (i.e. doorknobs, countertops, keyboards etc.)

Practice good hygiene, and wash your hands, especially after using the restroom. If you are unable to wash your hands with soap and water, use hand sanitizer with at least 60% alcohol

Avoid traveling if you have cold or flu-like symptoms. If traveling is unavoidable and you are symptomatic, wear a mask and take immune supportive measures.
How to Support Your Immune System
Drink plenty of water

– Filtered, lemon water in the morning is a nice way to start the day and offers vitamin C, as well as alkalinization to the system

Get enough sleep

– ideally at least eight hours per night

Reduce stress and utilize stress management techniques

– Stress management is crucial to support the immune system, as cortisol (the hormone the body secretes when under stress) weakens the body's defenses

Eat a healthy diet

– The diet plays a huge role in our response to viruses and secondary complications. Aim to follow an anti-inflammatory diet and try to avoid dairy, sugar, alcohol and refined grains, as these tend to be pro-inflammatory. Reducing high-arginine foods and increasing high-lysine foods (these foods can be found with a quick google search) is another way to strengthen the body's response to viral infections.

Take immune boasting vitamins, supplements and herbs

– Vitamin D, vitamin A, liposomal vitamin C, NAC, zinc and herbal antiviral formulas are all immune supportive and excellent options. We sell antiviral formulas at CIM, many of which can also be found at health food stores such as Whole Foods and PCC. If you buy supplements outside our office, check to be sure there is third party quality control to ensure a potent supplement.

Protect your lungs

– If you are smoking (marijuana or nicotine), vaping, or are chronically exposed to mold or toxic airborne chemicals, take steps to reduce the daily insult to the lungs and consider buying a high-quality air filter. Costco has some great deals on these. It may also be helpful to bring one to work if you work in close quarters with others. If you have asthma, COPD, or any other condition that compromises lung health, it's important that you keep such conditions under tight control. Make sure that your medications are dialed in, and you have enough medication on hand.

Keep essential oils on hand

– Virtually all essential oils are anti-microbial. Carrying around an essential oil (i.e., thyme, eucalyptus, tea tree, etc.) and inhaling the essential can have an antimicrobial effect on the respiratory mucosa. We advise against applying essential oils directly to the skin unless directed otherwise, as many are unsafe topically in their pure form.